Watch straps
At Brasport, excellence prevails. We craft leather in the most authentic tradition to the customer's exact specifications, whether a bespoke strap for a unique watch or a fashion item for large-scale distribution. Our commitment to excellence is at the heart of everything we do. More than our profession, it is a way of life. Brasport Group and our constituent companies do not use materials or components containing Conflict Minerals in any of our products. We and our clients are committed to doing our part in eliminating the use of Conflict Minerals.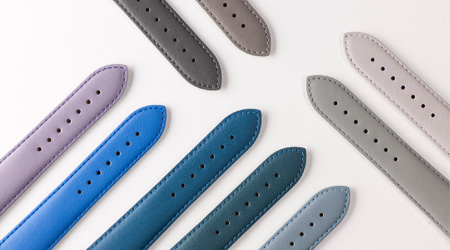 Original Equipment Manufacturer
Development and manufacture of first-fit watch straps.
Read more
After-sales Service
Implementation of after-sales service, tailored to the customer.
Read more